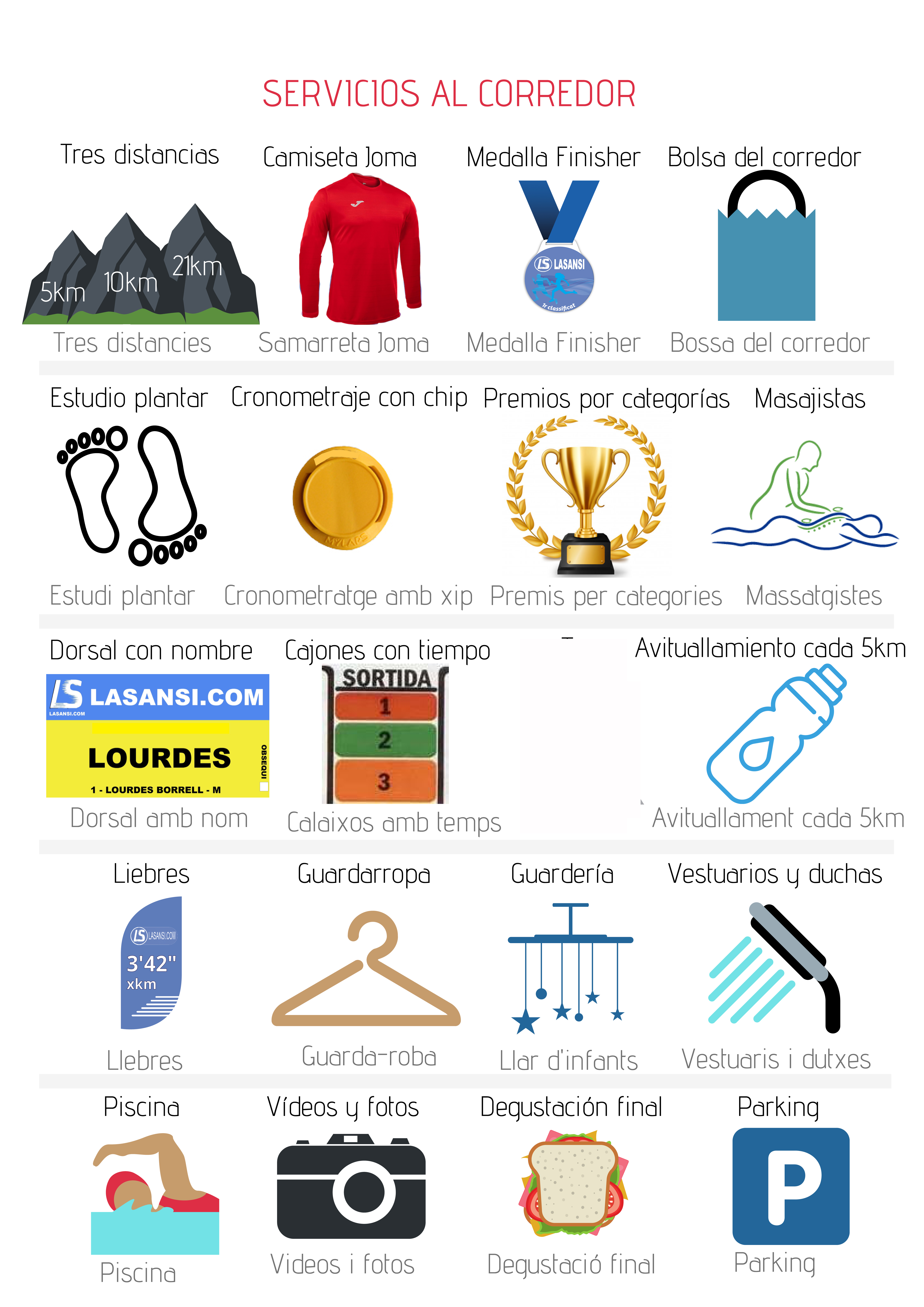 Free services for the broker included in the registration price:
Fair of the runners with stands of the sponsors for the collection of the number, t-shirt if necessary, and chip if necessary and bag of the runner.
Technical t-shirt
Commemorative medal for arrivals of 5km, 10km and 21km
Liquid and solid supplies during the race.
Briefing and presentation the day before the race at the corridor fair at 5:30 p.m.
Massage therapists
Wardrobe.
Study plantar only by participating, writing to ianes@plantillasdeportivas.es
Nursery (booking at lloret@lasansi.com)
Insurance.
Hotel offer for participants and companions.
Personalized numbers with the name of the broker.
Dorsal colors according to the distance to participate.
Training the previous weeks to prepare for the race.
Sanitary service along the route, with field hospital on arrival
Exit drawers according to the level and brands of the participants.
Dorsal pick up up to 45 minutes before departure.
Awards by categories.
Parking next to the exit
Animation points during the tour and on departure / arrival.
2,000 free photos
Big draw with the race number (Sports equipment, Kronos watches, glasses and Grossa numbers).
Maximum time to complete the race: 4h30 '.